The ability of solar panels to significantly reduce monthly electricity costs has attracted increasing attention from residents looking for savings.
Despite the interest, many people end up giving up before they even start because they believe they can't pay the investment amount needed to install them.
If you want to install solar panels on yours and save on electricity costs, learn how you can finance the project and achieve your goal.
Check it out in the post below everything you need to know about solar panel financing.
How much do solar panels cost?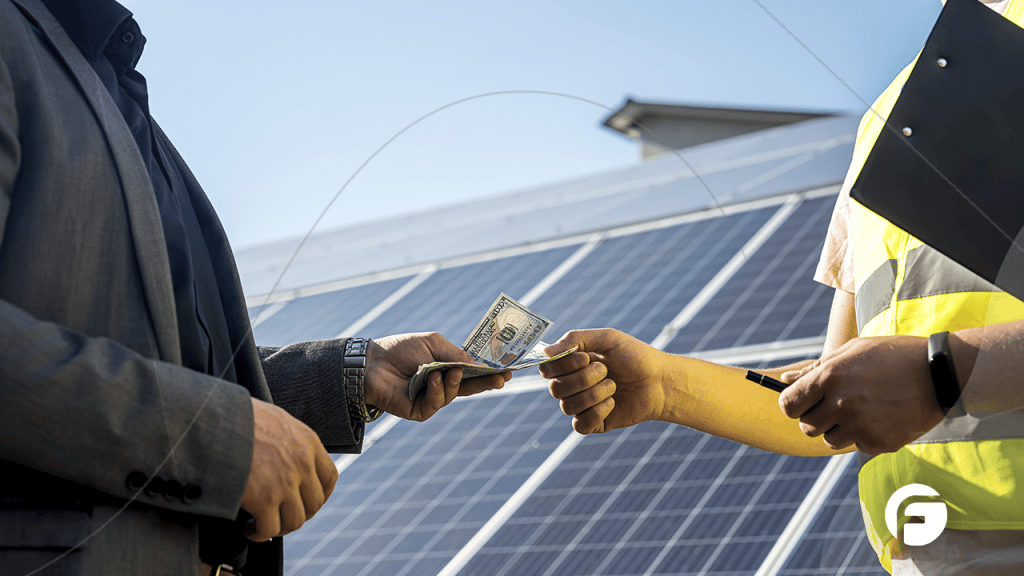 The value to install solar panels can vary according to several factors, such as the number of plates needed.
Overall, you will need to spend around $18,240 to purchase and install a 6kW solar panel system. The Solar Energy Industries Association also points out that this value may vary based on location, panel type and size of the complete system. The estimated price in the country can range between US$14,000 and US$34,000.
How to finance solar panels?
Paying in cash for your solar panel system is the quickest and cheapest way to have them installed in your home. Another factor is that you will be able to enjoy the savings generated by the panels more quickly, since you will not have to pay for the loan.
However, if this is not a viable option for you at the moment, it is possible to finance your solar panel system, either with a personal loan, government loan financing, or in some other way.
Analyze all available options and find the one that offers the lowest interest and monthly payments that fit in your pocket. Also know the tax incentives, repayment term and annual fee charged for financing your solar panel system, so you will guarantee a good deal at the end of the day.
Personal loan: pros and cons
In the personal loan, it is not necessary to offer your home or solar panels as collateral and the amounts available to request can range from US$ 1,000 to US$ 100,000, with payment terms ranging from 2 to 7 years.
So your rate may vary depending on your credit score, your annual income and whether you have any debt. Here are some pros and cons of personal loan for solar panel financing:
Pros:
Shorter repayment term
Fast financing process
It is not necessary to provide guarantees.
Cons:
Slightly higher rates
Does not offer tax benefits
You may be charged an origination fee, typically 1% to 10% of the loan amount.
Tax benefits and local solar discounts
The federal government also offers some benefits, allowing you to deduct a certain amount from the cost of the solar panel system on your income tax. So, solar panels installed between the years 2020 and 2022 can have a 26% tax credit, according to the energy department.
Another alternative to make your system cheaper is to check if your municipality or state offers some kind of benefit for installing the panels. In Austin, Texas, for example, a $2,500 discount is offered to residents who want to buy solar panels.
There are still other types of loans you can take out to get your solar panel system.
So, analyze each one and make sure what the pros and cons of each are, until you find the one that best suits your reality.
Remember that this investment will quickly translate into reduced electricity costs, saving you money in the future.
If you have any questions, we are happy to help you! So, leave in the comments right below!